Attention All Turkey Hunters
We have some exciting news that will better prepare you for this turkey hunting season! A new Mossy Oak® pattern, NWTF Obsession, is now available for your favorite Mossy Oak Graphics products.
As the official camo of the National Wild Turkey Federation, Mossy Oak® has introduced the new NWTF Obsession pattern. What makes this pattern different you ask? This new pattern includes multiple true-to-nature elements along with the NWTF logo layered throughout the pattern. The background replicates a mottled tree bark. Additional elements include dramatically larger limbs, leaves, branches, pine, and oak foliage. Paired together, these elements create a pattern that truly blends with the turkey woods in the early fall and spring.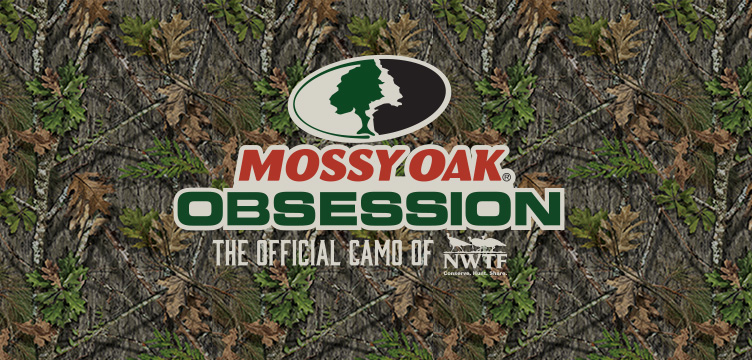 Director of Research and Development, Larry Moore, says it best:
"With essential shadowing and perfect color tones for blending into the spring environment, Obsession has taken turkey camouflage to another level."
The NWTF Obsession is the best camouflage for turkey hunting and it represents an even better cause. The National Wild Turkey Federation is a nonprofit conservation organization. Since 1973, they have been dedicated to the conservation of the wild turkey and the preservation of our hunting heritage. Each year the NWTF is improving more than 17 million acres of wildlife habitat and introducing 100,000 people to the outdoors and hunting lifestyle. To learn more about their efforts, visit www.nwtf.org.

At Mossy Oak Graphics we understand the importance of the outdoors and the hunting lifestyle. We are always committed to providing you with innovative products supporting these values. Mossy Oak Graphics is proud to provide the Sportsman with the Mossy Oak NWTF Obsession pattern on the highest quality, cast vinyl material on the market.