Stuff your stockings and stuff 'em full! We have a list of great camo stocking stuffers for under $20 that are sure to fill your friends and family with cheer this holiday season.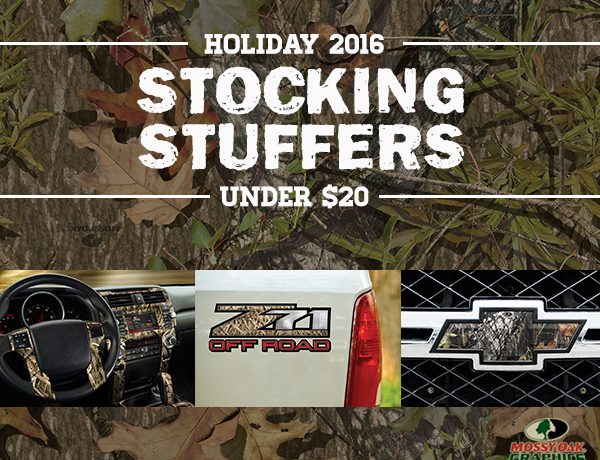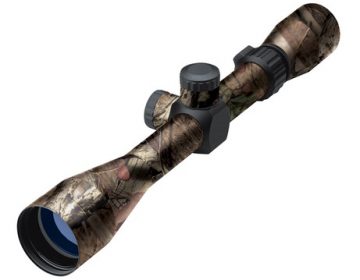 A great accessory for the hunters in your life – the Mossy Oak Graphics Camo Scope Skins fit most scopes up to 50mm in diameter and are made with a military grade ultra matte finish. Only the best for your loved one's stocking this holiday season.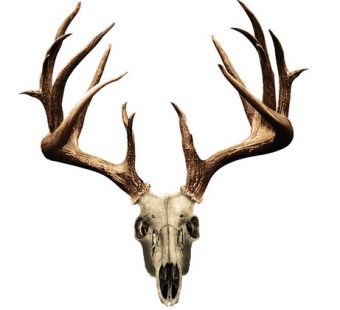 As one of our best sellers, this decal is sure to be a happy surprise when pulled from a stocking on Christmas day. Show them you understand their love of hunting.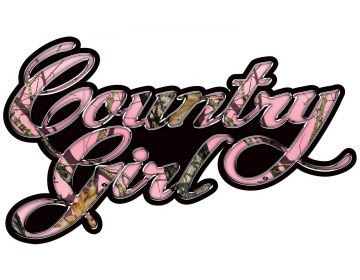 For the country girls in your life, this is a must have. This 6″x8″ decal is just the right size for a stocking stuffer, and the perfect camo accent for her vehicle, laptop, or anything she wants to stick it to!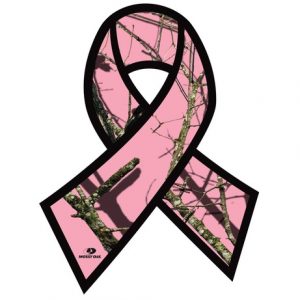 Support their love for camo AND the cause with this 6″x8″ decal stocking stuffer.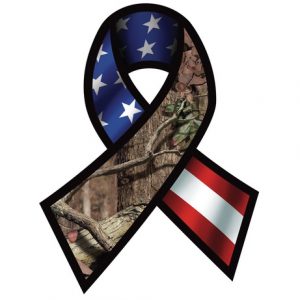 Your patriotic friends or family members are sure to love this 6″x8″ Mossy Oak Graphics decal. It's a great way to show their love and support of camo and more importantly – our troops.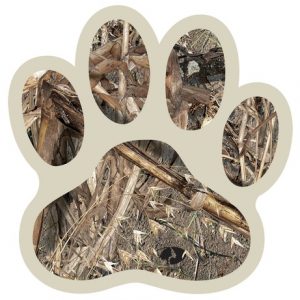 This is a perfect stocking stuffer for the dog lover in your life. This decal also comes in Break-Up Pink camo and can be applied to any firm, smooth surface – so they're not limited to a vehicle application.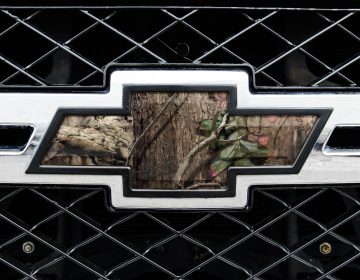 There is no reason this item shouldn't be included in your stocking this year. This camo graphic comes on a 8"x 14.5" sheet and can be applied to ANY auto emblem. It's universally awesome – see what we did there?

This product includes two 8"x 14.5" matte gear skins and is ideal for covering any hunting accessory and more. Pick one (or more) of the 14 Mossy Oak patterns we have to offer and start stuffing those stockings!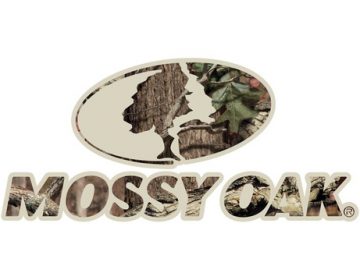 This is a perfect stocking stuffer for the die hard Mossy Oak Graphic fan in your life. This decal comes in two different sizes (.875"x2.75" and 16"x7.35") and is available in nine Mossy Oak patterns. What better way to show your love for Mossy Oak and camo?!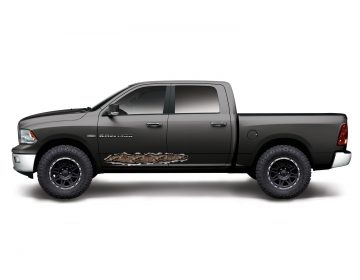 Available in 2 sizes (24"x4.75" or 40"x7.75"), this torn metal graphic gives the illusion of a camo vinyl wrapped vehicle under the paint of your truck or SUV. This is a great gift for the person who would like a little more subtle camo decal or accent on their vehicle.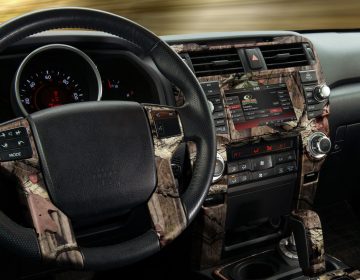 Business on the outside, camo on the inside. Our auto interior skins are sure to make you the best gift giver around. Dash kit skins are a 12×20" piece of vinyl that fit most dash applications. If you are worried this isn't enough – at this price, you can buy 2!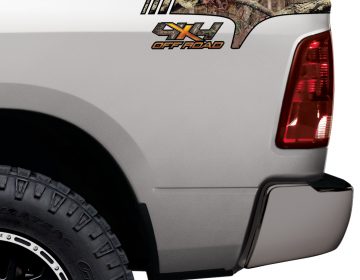 These graphics look far more custom than any factory 4×4 decals. If you have a loved one with a passion for camo – this decal will add a more personal touch to their vehicle that will show off their love for Mossy Oak camo. When you order the Wedge Quarter Panel 4×4 Graphic it comes with two panels – one for each side of the vehicle.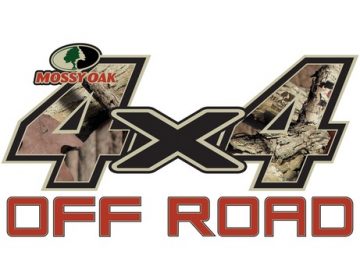 Love the idea of a 4×4 decal that shows more of that personal touch we mentioned above but still don't love the cost? Then this is the decal for you to stuff stockings with this year. With one size at just over half the cost of the Wedge corner panel graphic, this decal is a great alternative to the factory decals that come on your vehicle. This option is available in two sizes (5.875"x 2.75" or 13.75"x7.5") and in 13 Mossy Oak patterns.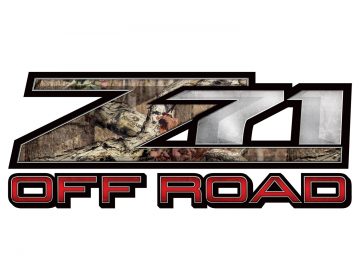 This z71 Off Road Decal is a larger decal at 15.75" x 6.25" and is available in 12 Mossy Oak patterns. It's sold individually, so remember to order two for their stocking if you are wanting one for each side of their vehicle.
*This item qualifies for free shipping.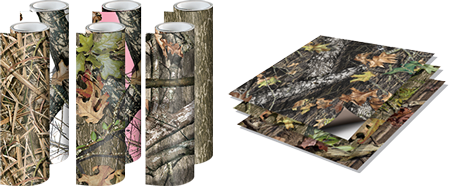 Are you unsure if they will like the items we've listed so far but know that they love camo? No problem, Mossy Oak Graphics has you covered! Our camo rolls are the perfect solution allowing you the freedom to wrap anything and everything in your favorite Mossy Oak patterns. At only $12 a foot, stuff one or two of these in your stockings and your loved ones can choose what they want to wrap in Mossy Oak Graphics camo!
Don't forget to browse the rest of our site for presents to put under the tree or use as stocking stuffers – We have tons of other products that are sure to put a smile on any camo lovers face.